Some people cannot help but feel conscious about their smiles. It goes especially to those who experience certain teeth imperfections that keep them from smiling confidently. Thankfully, as cosmetic dentistry procedures evolved, various options have emerged to cater to the needs of patients.
For our patients at Aqua Dental Loft who want to improve the look of their teeth, we recommend them to check the services we offer under cosmetic dentistry. For those who have irregularities like chipped, cracked, discolored, worn down, excessive spaces, and slightly misaligned teeth, we have the perfect solution – Porcelain Veneers!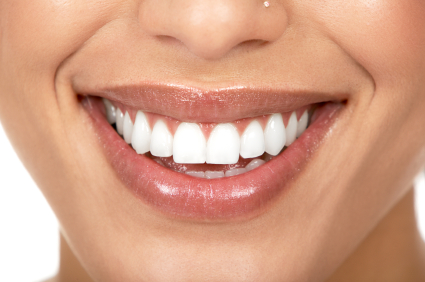 History of Veneers
Believe it or not, some celebrities owe their beautiful-looking smiles to dental veneers, and that is true even from the past.
A Californian dentist named Dr. Charles Pincus who is known to have patients in Hollywood invented veneers in the late 1920s. The oral prosthesis served as a temporary solution to make celebrity smiles more pleasing during takes.

From the 1930s until 1940s, the demand of veneers in Hollywood was vast. That is when dentists realized that regular patients also want to have their smiles improved. It was the time when tooth loss is experienced by many, and the available restorations were fake-looking.

In the 1950s, Dr. Michael Buonocore discovered that etching the enamel slightly makes an ideal surface for the adhesives to stick properly.

The invention of veneers and the discovery of etching was combined by J.R. Calamia and R.J. Simonsen in 1982. It was when they found a way to attach the veneer material on the enamel permanently.

Over the years, the dental veneer procedure has been modernized. The prosthesis became more affordable, as a result, it was easier for regular people and not just celebrities to get beautiful teeth.
Nowadays, veneers can be either made of porcelain or composite resin materials to make sure that it would closely resemble the look of the teeth. At our practice, we chose to offer the former option since it mimics the reflective property of the natural teeth. Compared to the ones they have from the past, dental veneers are now so advanced that it is hard to distinguish them from the patient's original teeth. Aside from improving the look of the teeth, veneers can also enhance the teeth's function, making patients feel more confident with their new smile!
Give your smile a boost! Book an appointment with Aqua Dental Loft, check out our services under cosmetic dentistry and consider getting Porcelain Veneers in Boca Raton, FL! We are located at 7050 W. Palmetto Park Road, #52, Boca Raton, FL 33433.