Christmas is the merriest season of all. But sometimes, the joyful celebration could also be a tragic horror, especially if you have bad breath. Since the holiday is associated with lots of gatherings and socializing it is essential to keep your breath fresh all the time. However, with all the mouth-watering festive foods; say roasted turkey stuffed with thyme and onion for instance; would it still be possible to keep a pleasant-smelling mouth? The answer is yes!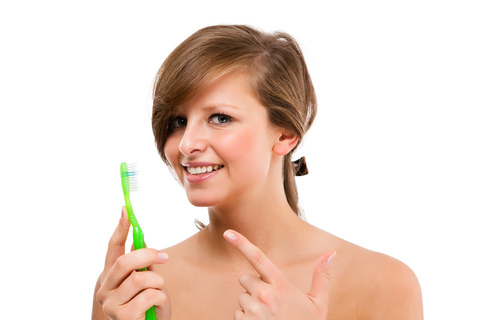 Tips For A Fresher Breath This Christmas
Here at Aqua Dental Loft, we believe that bad breath can be prevented. These are some tips to follow:
In any celebration or special events, alcoholic beverages are always there. Of course, it might be difficult to say no to your family member offering a glass of wine, but make sure to hydrate with water after each drink. Doing so will prevent you from having a dry mouth which is one of the leading cause of bad breath.

'Tis the season not just to be jolly but to be extra on your oral care regimen as well! With all the sugary and savory treats on your table, you should ensure that your teeth are free from the debris of foods. We recommend brushing your teeth for 2 minutes twice daily, floss, and then mouth rinse.

Maybe it's time to ditch that packets of cigarettes too! Smoking doesn't just aggravate bad breath, but it can also lead to some oral complications. Besides, the unpleasant odor of the smoke can also cling to your hands, clothes, and hair.
Visit us at Aqua Dental Loft for Complete Checkups. During your appointment, we will assess the condition of your oral health and provide immediate treatment for any potential problems. Teeth cleaning is also performed by our dentist to ensure that your mouth, teeth, gums, and breath are healthy.
Treat Bad Breath The Professional Way!
If you already follow all the tips to halt bad breath but failed to clear out the devastating condition, then dare to seek the assistance of a dental professional. Bad breath can be a cause of several factors which include gum disease and other health-related complications.
Let us at Aqua Dental Loft treat your bad breath. We can evaluate its main culprit and scheme the appropriate treatments right away.
If you want to own a fresh, healthy smile and breath, then Aqua Dental Loft is here for you. Check out our Halitosis Treatment in Boca Raton, FL! You can visit us at 7050 W. Palmetto Park Road, #52, Boca Raton, FL 33433.